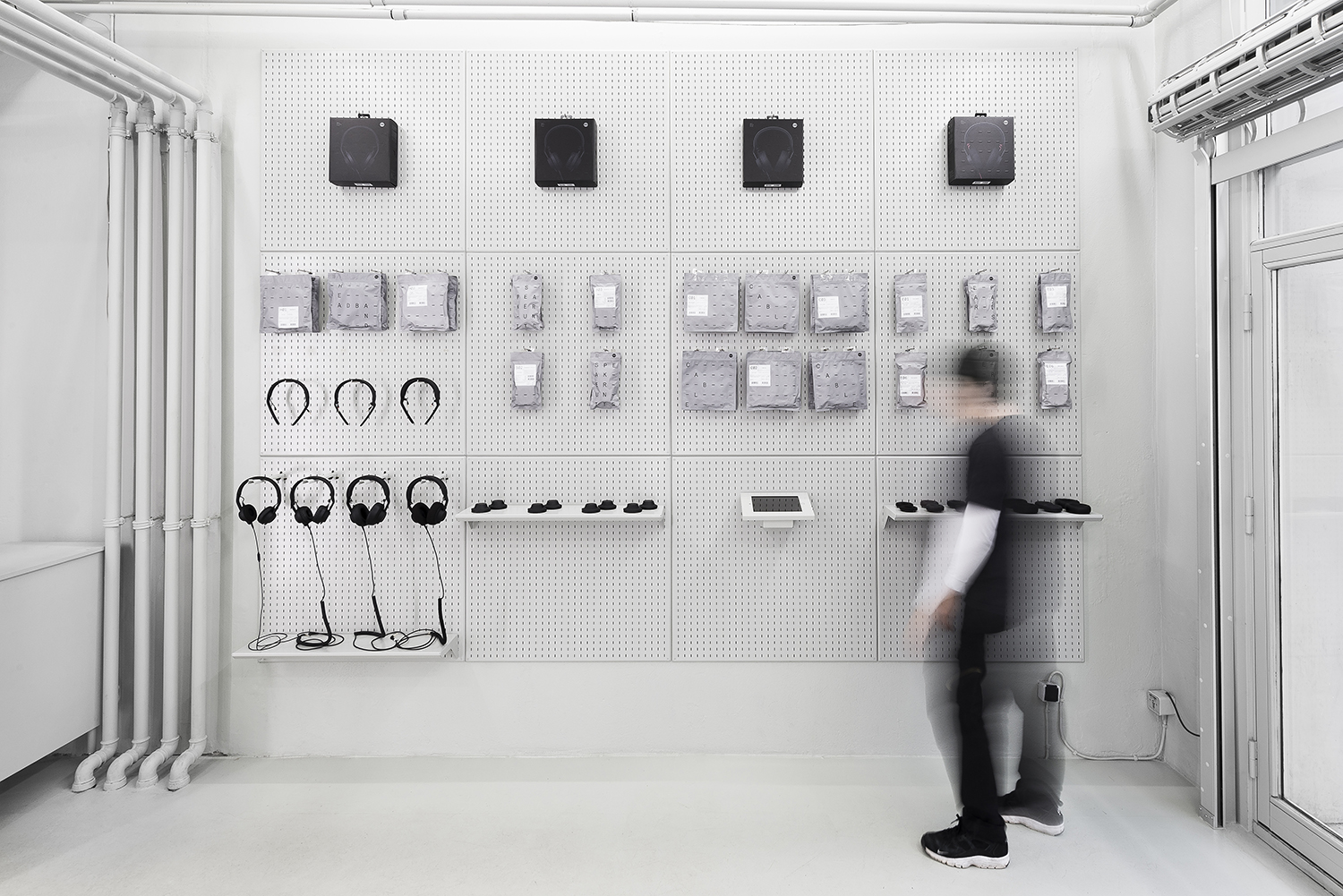 AIAIAI Flagshipstore
2015
Studiestræde 31, 1455 København
70 m2
BB was responsible for:
· Concept and design development
· Renovation
· Sourcing prefabricated elements
· Construction of furniture
· Installation and finishing
When AIAIAI launched the modular TMA-2 headphone system, they turned to us to renovate and re-design their Copenhagen flagship store.
The TMA-2 headphones can be configured in hundreds of ways and we wanted to create a system that could showcase and highlight that, but also be used for displaying the other products sold in the shop.
Since the TMA series is inspired by the functionalism of industrial tools and products, we found inspiration in the modular display systems, found in factories and on workshops tool walls.