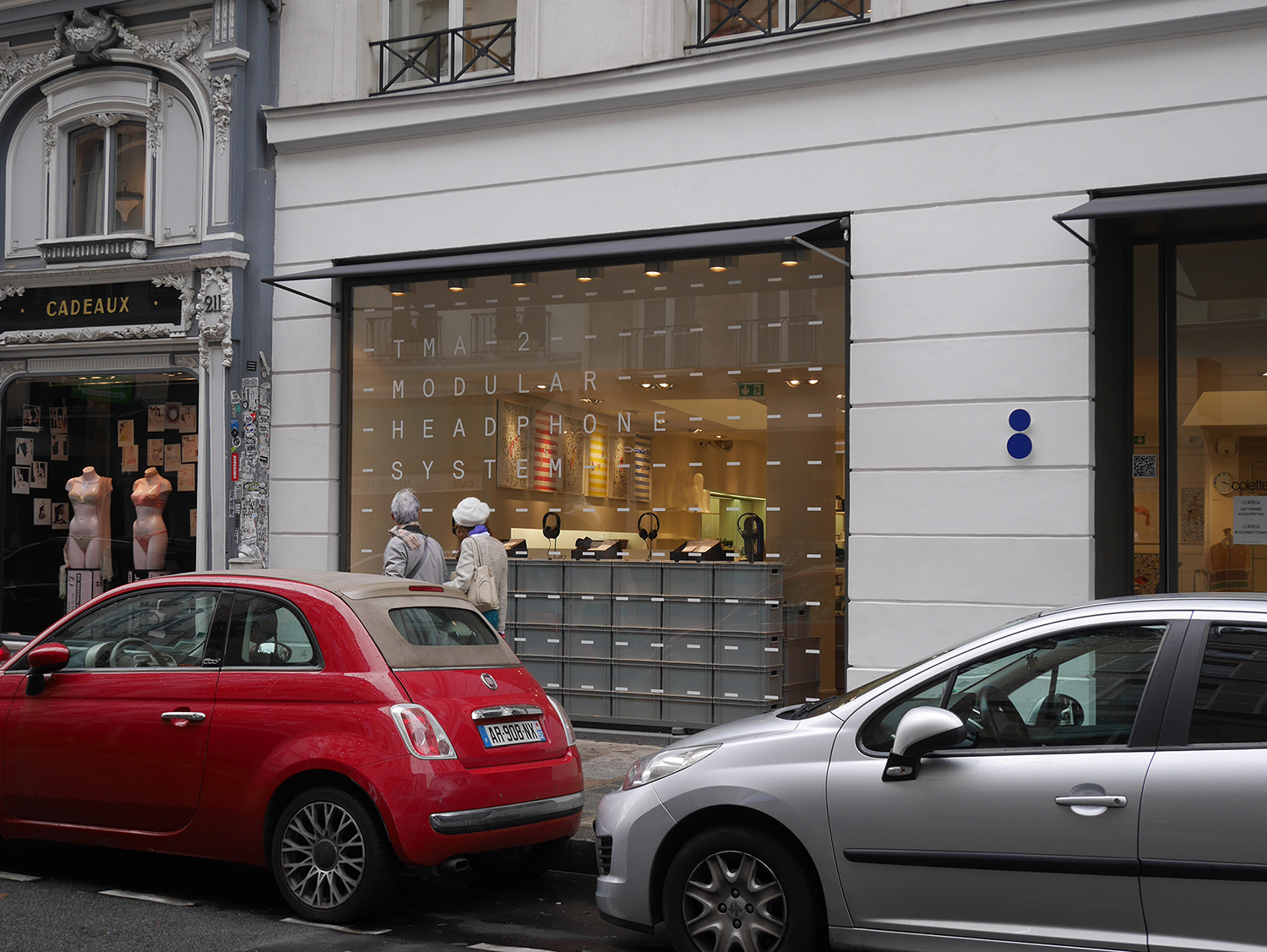 AIAIAI Pop-Up Shop and Window Display at Colette
2015
213 Rue Saint Honoré, 75001 Paris
12 m2
BB was responsible for:
· Concept and design development
· Sourcing prefabricated elements
· Logistics and transport from Copenhagen to Paris
· Installation and finishing
In very short notice AIAIAI had the opportunity to make a combined window display and pop-up shop at Colette in Paris.
The brief was that it should function both as window display and store all the AIAIAI products being sold at Colette.
We decieded to follow the modular concept we made for the flagship store and used the same prefabricated boxes from the store. The boxes was used for easy and safe transportation from Copenhagen to Paris.